6 tags
3 tags
8 tags
7 tags
"Star Trek:Into Darkness" Blew My Mind
Just got back from seeing Star Trek: Into Darkness. I'm having a little trouble accurately putting my thoughts and feelings about this movie into words… [[MORE]] But this happened a lot… And plenty of moments that were hard to handle But there were also plenty of funny moments, and adorable ones, and ones that were subtle (and also some not-so-subtle) nods to fans of the...
7 tags
3 tags
2 tags
1 tag
6 tags
4 tags
that-potter-guy: notquiteluke: wearesorryfortheinconvenience: today i said to my friend "i haven't had a go-gurt in a really long time" AND HE LOOKED REALLY LOST?? AND I EXPLAINED TO HIM WHAT A GO-GURT WAS AND HE SAID "OH IN CANADA WE CALL THOSE TUBES" TUBE S  BUT ITS YOGURT ON THE GO CANADA IM SO S ICK OF UR SHIT in the UK we call 'em frubes  and we put doctor who characters on the...
5 tags
moffats-army: theuppitynegras: siuilaruin: aria-brook: gentlenight: wallflowersperk: penchant-for-raising-cain: "You fight like a girl." I'm sorry I didn't realise that  was  a bad thing Reblogging because I'm sure the comic readers out there could add some more. yeah so sorry i can't hear you over the sound of me crushing my enemies ...
A Letter To The Guy Who Harassed Me Outside The... →
paulftompkins: "Ask your female friends, if you have any, if they've ever walked home late at night with a key pushed through their knuckles, just in case, if they've ever crossed the street to avoid a stranger, just in case, if they've ever taken the long way home because of the weird guy on the corner, just in case. Ask them if they've ever made up a boyfriend to get a guy to leave them alone,...
Obscure Color Words
albicant: whitish; becoming white
amaranthine: immortal; undying; deep purple-red colour
aubergine: eggplant; a dark purple colour
azure: light or sky blue; the heraldic colour blue
celadon: pale green; pale green glazed pottery
cerulean: sky-blue; dark blue; sea-green
chartreuse: yellow-green colour
cinnabar: red crystalline mercuric sulfide pigment; deep red or scarlet colour
citrine: dark greenish-yellow
eburnean: of or like ivory; ivory-coloured
erythraean: reddish colour
flavescent: yellowish or turning yellow
greige: of a grey-beige colour
haematic: blood coloured
heliotrope: purplish hue; purplish-flowered plant; ancient sundial; signalling mirror
hoary: pale silver-grey colour; grey with age
isabelline: greyish yellow
jacinthe: orange colour
kermes: brilliant red colour; a red dye derived from insects
lovat: grey-green; blue-green
madder: red dye made from brazil wood; a reddish or red-orange colour
mauve: light bluish purple
mazarine: rich blue or reddish-blue colour
russet: reddish brown
sable: black; dark; of a black colour in heraldry
saffron: orange-yellow
sarcoline: flesh-coloured
smaragdine: emerald green
tilleul: pale yellowish-green
titian: red-gold, reddish brown
vermilion: bright red
virid: green
viridian: chrome green
xanthic: yellow
zinnober: chrome green
8 tags
3 tags
6 tags
9 tags
5 tags
10 tags
The Doctor dressed up as Sherlock Holmes, and tried to make deductions. In other words, Moffat wrote Wholock. My life is (almost) complete.
4 tags
godpartdeux: People who aren't Whovians right now
doctorwho: godpartdeux: People who aren't Whovians right now:
Diane Duane: "So You Want to Be a Wizard" New... →
dduane: This message will tell you how to win an ebook copy* of the New Millennium Edition of So You Want to Be a Wizard... and also let you see the new cover. …Gradually. Here's how this will work. You see the jigsaw puzzle above? Four times a day or so, a new version of the image with a piece…
I love how when Doctor Who is mentioned in a...
eldunariliduen: Happens to me all the time. :)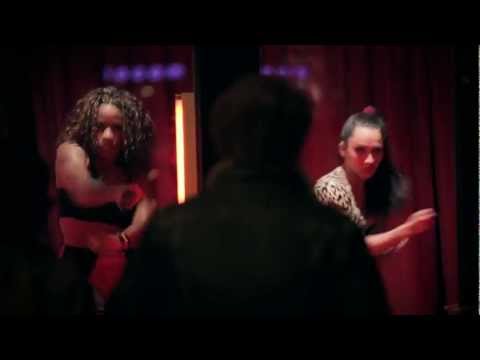 5 tags
2 tags
3 tags
2 tags